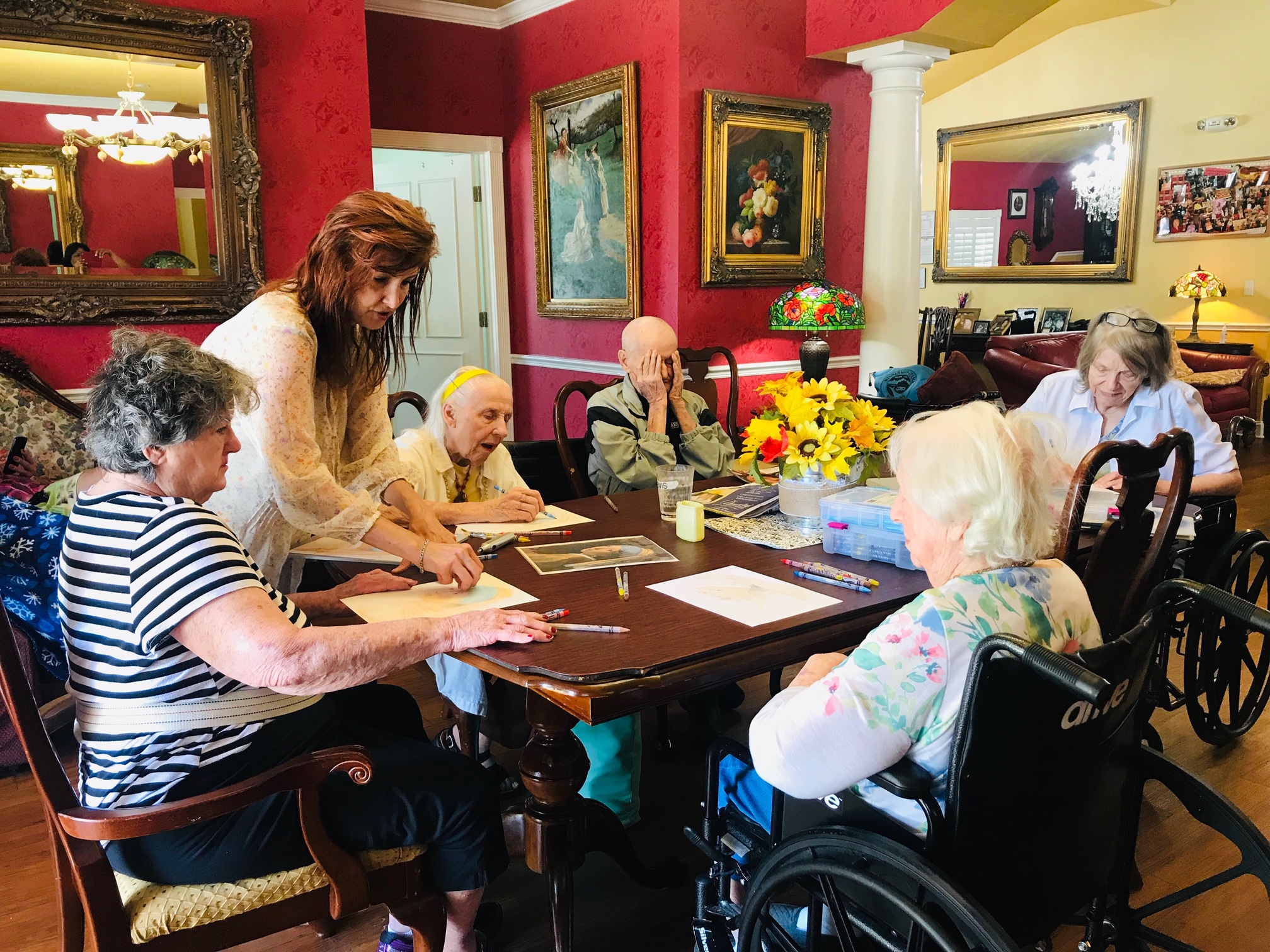 Our Services Include
Dining
We believe that dining should be a delicious experience every day! That's why Sweetwater Manor offers a variety of delectable, nutritious dining choices in a family style dining setting. Our meals are prepared daily by our chefs who use only the freshest ingredients.
Exercise/Art Programs & Physical Therapy
We offer weekly exercise programs from a professional. When capable, we encourage our residents to engage in physical activity and believe a strong body is as important as a strong mind. Residents also have the option to participate in different arts & crafts programs.
Alzheimer and Dementia Care
Our staff is trained to support the needs of residents living with the challenges associated with Alzheimer's, memory loss or other forms of dementia. A secure environment where meaningful moments may occur organically is important to us, and we are dedicated to each resident's independence, dignity and right to personal choices.
Professionally Organized Events
We offer in house social events and activities throughout the week. There are a number of holiday parties throughout the year that family and friends are encouraged to attend. We also celebrate every resident's birthday in a special way.
Other Services & Amenities:
Alzheimer & Dementia Care

Incontinency Care

Gourmet quality meals & snacks

Special diets by nutritionists

Physical Therapy

Hospice

Home health care services

Exercise therapy
Professional staff, including an on-call physician & registered nurse

Personal care (hygiene)

Day Care programs – Hourly, Daily & Weekly Rates

Respite Care (Short Term)

Elaborate & professionally catered holiday festivities

Recreational, social and exercise activities

On-site beautician

Daily cleaning & laundry services